Moss Removal & Renovation
A&B Roofing offers professional roof cleaning services for moss removal and roof renovations in Surrey and Sussex. Whether it's an old concrete tile roof or a new steel roof, it needs cleaning. Roof cleaning is a fast way to remove moss from your roof, renovate your roof, and transform your roof's appearance.
At A&B Roofing, we understand that time can really take its toll on your roof and we are proud to offer a first-class moss removal and renovation service. Here are the 3 main reasons why you need to keep your roof free of moss – algae and lichen:
Moss develops a root structure that eats into the coating and surfaces of your roof.
Naturally, moss is acidic and also holds moisture like a sponge, both of which are detrimental to your roof
Moss, as well as algae and lichen, causes roof discolouration that will give an unsightly appearance on your roof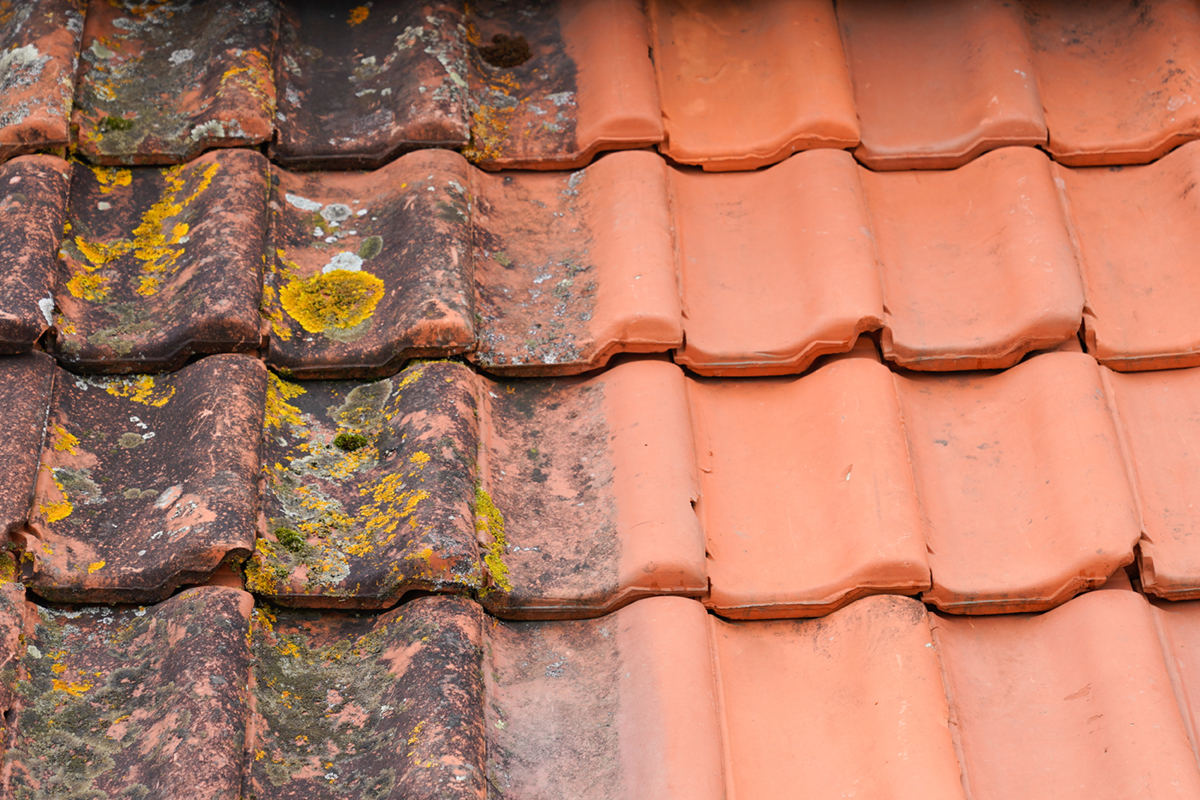 If you take swift action against moss, lichen, and algae growing on your roof, you will be saving your home or property from some damages that may be costly to repair.
We make use of a high-pressure turbo system to get rid of moss, lichen, and algae on your roof. After removal, we will also apply an antifungal treatment and sealant to prevent regrowth and further fungal growth on your roof. The sealant will also protect your roof against frost and weathering. The same treatment process can even be applied to your driveways and patios.
Our team of experts attends to all moss removal and roof renovation works with efficiency and keen attention to detail. The materials we use are eco-friendly and will constitute no harm to our customers and their neighbours.